Published by Knoedler Manufacturers on Mar 6th 2020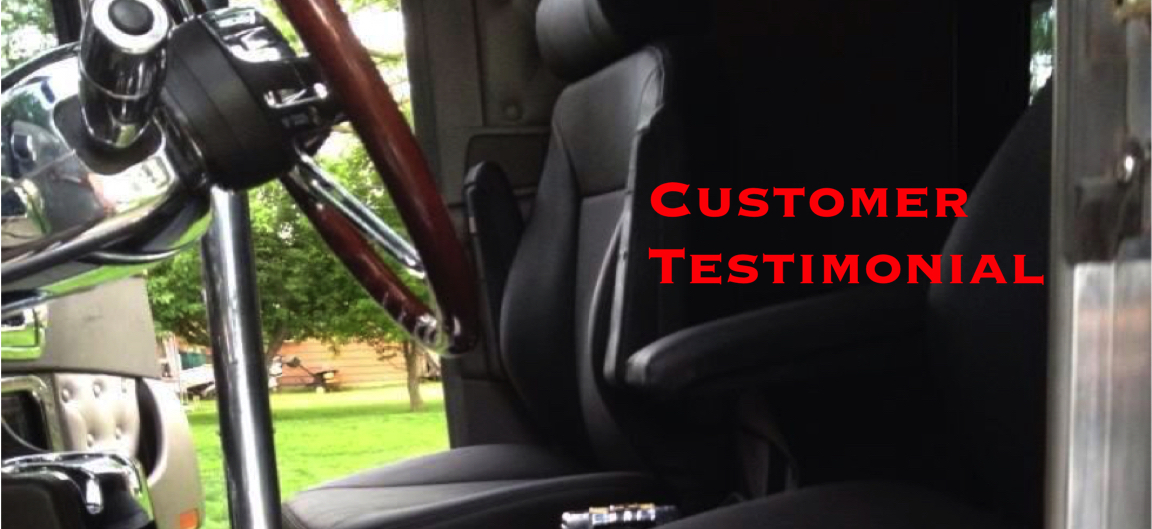 "I waited awhile to post my review because I wanted some miles on it. So far I have 15,000 miles on it & it gets better every day. I bought the Knoedler Air Chief with 1" riser to make it an Extreme low rider.
The color is Ultra Leather outer panel of Canyon 533-3825
Knoedler Synthetic Leather inner panel of Tan with Gold/Yellow accent thread. I chose colors that make me smile every time I look at the seat. I use a good leather cleaner/conditioner on it to keep it looking great.

Probax standard size Cushion
FAS system
Advanced adjustable headrest
Massage
Heat & Cool
Isolator
6" Stroke
Controls on the left

This went into a 2018 Western Star car hauler that had a Bostrom Wide Ride that broke down several times along with sending me to the chiropractor.

This seat is incredible. Having massage in the seat, low & mid back is perfect. You can adjust the intensity, the speed. You can isolate which area to use or you can cycle them thru with speed & intensity.

The multi adjustable headrest is phenomenal. All seats should have this. It does the standard up & down BUT then it works like your wrist & hand. You can tilt it to various positions like your wrist. You can open it to various positions like your fingers to your palm.

The seat base required to bolt to class 8 truck is good & stout. The base on this seat is wider than regular seats so you don't get the tilt in the seat when you lean sideways. It uses a stout adapter plate to get to the floor holes.

The only small downside is they don't make longer armrests. But that's no buggy I just bought an armrest buddy & slipped it on.

Don't hesitate on buying this seat."